About the Quattro Firm, LLC
The Quattro Firm, LLC is a trusted law firm in West Palm Beach, FL, practicing family law, divorce law, civil litigation & estate planning law in and around West Palm Beach, FL.
Contact the Quattro Firm, LLC - law firm in West Palm Beach, Florida to schedule a legal consultation with an attorney.
At the Quattro firm, we view our clients as a whole person and not just a set of legal issues.
We believe that in order to be a successful advocate, we must be able to understand the full needs of our clients, not just the legal needs. By using this full understanding, we advocate with compassion.
Nicole McNamara Quattrocchi
Nicole McNamara Quattrocchi, Esq.
Attorney / Founder
The Quattro Firm, LLC
Email: nicole@thequattrofirm.com
Associations:
Florida Association of Women Lawyers
Worldwide Association of Female Professionals
---
Nicole McNamara Quattrocchi founded the Quattro Firm when she was approached with an important case: a mother who was separated from her child and facing a long custody battle with her ex-partner. Nicole realized that she wanted to help to advocate for same-sex custody rights. With the new change in the marriage laws, there are still a number of gaps that people in the LGBT community are still facing. Nicole believes that everyone deserves an equal right to create the family they desire.
Nicole is a native Floridian who attended Palm Beach Day School (now Palm Beach Day Academy), Rosarian Academy and Cardinal Newman High School. After high school, Nicole went to Wake Forest University in Winston-Salem, North Carolina where she graduated with Honors in Theatre and a Minor in Journalism. During college, Nicole successfully set up an endowed fund for the theatre department by writing, producing and directing a play called Ghost Tour: Legends of Wake Forest University. Nicole produced a documentary film titled It Wasn't My Fault to bring awareness to victims of sexual assault. She was an editor of the school's yearbook all four years and completed an internship at the Arkansas Democrat Gazette. Nicole also participated in an immersion program in Venice, Italy.
After college, Nicole moved to Dallas, Texas to attend the Dedman School of Law at Southern Methodist University. Nicole was the best oral advocate in her round of the Jackson Walker Moot Court. She was Director of the SMU Follies. Nicole was also a student attorney at the Civil Clinic where she represented several clients including one in which she was able to successfully win a judgment in favor of her client. Nicole additionally was the Vice President of Development of the Women in Law Society where she organized mentor mixers and chaired the "Clothes off Your Back" auction, which raised money for a women's' shelter. While at SMU, Nicole studied international law at Oxford University in England.
Nicole has been licensed to practice law in Texas since 2008. She worked at Dealey, Zimmermann, Clarke, Malouf and MacFarlane, P.C. throughout law school and for the beginning of her legal career. She then chose to work for the larger firm of Jones & Davis, LLC. She has worked in several areas of the law including, civil litigation, commercial litigation, corporate development and other transactional work, construction law, medical malpractice, bankruptcy law, employment law, collections matters, family law and several other high-value cases. Nicole is also a trained mediator in all areas of the law in Texas, including family law.
While in Texas, Nicole participated as an e-mentor to high school children in the Dallas Independent School District, was a chair of the Diamond Empowerment Fund's Dallas event, a member of the Dallas Bar Association and Texas Young Lawyers, she was a member of the Counsel with Kids committee, and involved in the Texas Mothers' Milk Bank.
In 2014, Nicole moved back to Florida with her husband, two children and their dog. After gaining her license to practice in Florida, and practicing for almost a year, she was inspired to start this firm. Nicole concentrates on family law, marital contacts, commercial and civil litigation as well as some corporate transactional work. She is a member of the Palm Beach County Bar Association, a licensed notary, a member of the Patrons of the Arts of the Vatican Museum as well as an active member of the St. Edward's Women's Guild.
Nicole speaks some Spanish and is near fluent in Italian. She enjoys cooking, writing, traveling and playing with her children. She is also an aspiring novelist.
Melanie Bruchet
Melanie Bruchet, Esq.
Attorney
The Quattro Firm, LLC
Email: melanie@thequattrofirm.com
---
Melanie Bruchet was born in Key West, Florida, and raised between there and Tallahassee. She graduated from Bryn Mawr College in 2009 with a major in Classical and Near Eastern Archaeology and a minor in Geology. She spent the winter term of her junior year working at an archaeological field school in the United Arab Emirates, where she learned excavation and conservation techniques and developed a healthy love for Middle Eastern cuisine. At Bryn Mawr, Melanie was involved with the Shakespeare Performance Troupe, Smart Women Vote, and the Social Justice Pilot Program.
After college, Melanie moved to Macon, Georgia, to attend the Walter F. George School of Law at Mercer University and graduated in 2012. During the J.D. program, she served on the Board of Directors for the Stonewall Bar Association of Georgia as well as the president of Project Equality, the law school's LGBT affinity group, for all three years. Melanie completed internships at CASA (Court Appointed Special Advocates) for Children and the U.S. Attorney's Office for the District of New Jersey during her summers. She earned the Dean's Distinguished Service Award and the Law and Public Service Program Certificate of Achievement for her work during law school. She also received a Certificate in Advanced Legal Writing, Research, and Drafting.
Melanie also was a member of the first class of Mercer's LL.M. program in Federal Criminal Practice and Procedure, earning that degree in 2013. She completed internships at the U.S. Attorney's Office for the Middle District of Georgia and the law firm of Hogue and Hogue, LLP. She worked for both the District Attorney's Office and the law firm of Fox and Smith, LLC, a private criminal defense firm, while she was in Macon and was inducted into the William Augustus Bootle Inn of Court. Melanie has presented nationally on the subject of human trafficking as well as LGBT youth in the juvenile court system. She has also co-authored an amicus brief to the Georgia Supreme Court on the issue of post-separation custodial rights and the emotional effect on children of divorced parents.
Melanie currently lives in Asheville, North Carolina, where she is studying for the North Carolina bar exam. She maintains an active bar license in Georgia and is sworn in to both the Georgia Court of Appeals and the Georgia Supreme Court. She enjoys kayaking and hiking with friends, cooking, and photography.
Maria Kontos
Maria Kontos
Paralegal
The Quattro Firm, LLC
Email: maria@thequattrofirm.com
---
Maria Kontos obtained her Bachelor of Arts from Florida Atlantic University in 1995. She has been committed in her career to providing legal support for top notch law firms in the State of Florida. Born in Boston, Massachusetts, Ms. Kontos has over 16 years of experience working on complex and voluminous civil, criminal and family law cases which involve organizing thousands of documents, discovery and file organization. Ms. Kontos has extensive contacts in the civil, criminal and family Court systems in Florida as well as the State Attorney Offices. Ms. Kontos is intricately involved in the defense of all of the firm's clients' cases and takes great pride in assisting and working toward a favorable outcome in each case.
Robert Fraxedas
Robert J. Fraxedas, Esq.
Estate Planning, Probate Administration and Probate Litigation Attorney
The Quattro Firm, LLC
Email: robert@thequattrofirm.com
---
Robert Fraxedas was born and raised in Orlando, Florida. He graduated from the University of Florida in 2002 with a B.A. in Philosophy, and in 2005 with a J.D. He was elected to the Phi Beta Kappa academic society in 2002. In 2015, he completed his LL.M. in Estate Planning at the University of Miami.
Robert focuses his practice on Estate Planning, Estate Administration & Litigation, Estate and Business Tax Planning, and General Litigation. He has practiced law throughout the state of Florida, from Gainesville to Miami Beach. He also presents seminars on estate planning topics.
Throughout his career, Robert has also devoted himself to charitable work. He mentors young students, volunteers at shelters, and served as President of Citrus Civitan, a charitable organization primarily focused on raising money for people with challenging congenital health issues.
Robert currently lives in Boca Raton with his wife and son. In his spare time, he enjoys kayaking, hiking, cooking and travelling.
Sarah Kontos
Sarah Kontos
Accountant
The Quattro Firm, LLC
Email: sarah@thequattrofirm.com
---
Sarah Kontos has been working professionally in accounting since 2005. Her experience includes conducting, supervising, and reviewing annual audits, bookkeeping and payroll, and compilations and examinations of the financial records of a wide range of businesses including non-profits, law firms, restaurants, 401(k) plans, and other service industries.
Sarah attended Florida Atlantic University earning her degree in Mathematics and attending an additional two years of studies in Accounting and Business Administration. She is originally from West Palm Beach, FL. She is a supporting member of Compass Lake Worth, United Way and Farm Sanctuary, and she volunteers at various fundraising events for local charities.
Jennifer Mondone
Jennifer Mondone
Office Manager/Legal Assistant
The Quattro Firm, LLC
Email: jennifer@thequattrofirm.com
---
Jennifer Mondone is a new member of the Quattro Firm. She is a graduate of the Ohio State University where she studied financial management and business administration. This is her first lob at a law firm but has previously worked in management for restaurants and estates, from start ups to corporate chains. Jennifer also assisted in co-creating 2 humans which for the last 6 years has been her main focus and accomplishment.
Alexandrea Perez
Alexandrea Perez
Intern
The Quattro Firm, LLC
Email: alexa@thequattrofirm.com
---
Alexandrea Perez is a currently twenty years old and is an undergraduate junior at the University of Central Florida. She attended Suncoast High School in Rivera Beach where she graduated with her International Baccalaureate Degree. Throughout her college years Alexandrea has gained a passion for international human rights law through her active participation in International Medical Outreach and Phi Alpha Delta pre-law society.
After her undergraduate graduation, Alexandrea plans to participate in the Peace Corps for two years until she attends law school in either Washington D.C. or New York. After law school, Alexandrea hopes to practice human rights law domestically or internationally.
Monique L'Italien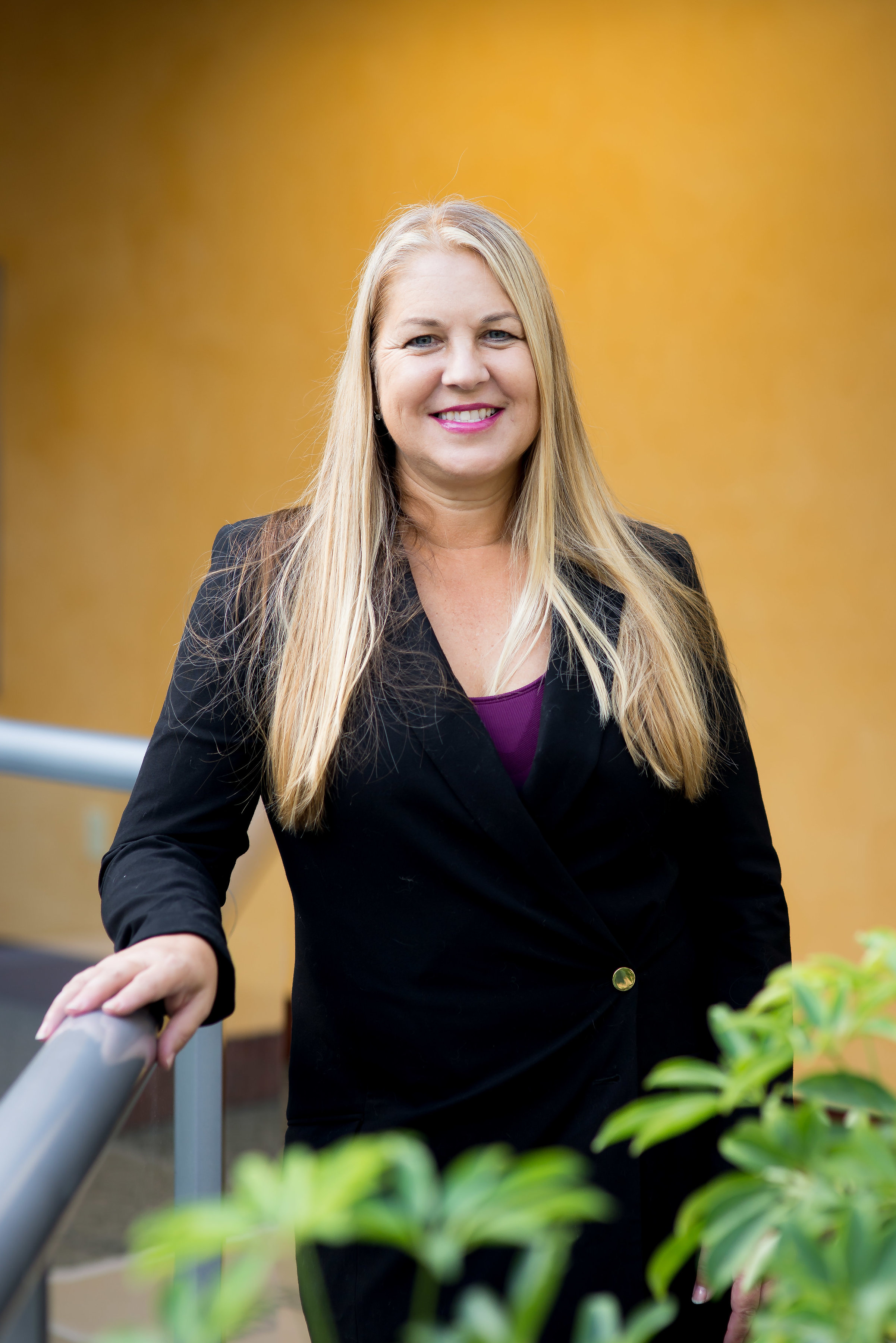 MONIQUE E. L'ITALIEN, ESQ
Bankruptcy, Family and Civil Litigation Attorney
The Quattro Firm, LLC
Email: monique@thequattrofirm.com
---
Ms. L'Italien is a civil and commercial litigator and appellate attorney who has practiced in Florida since 2001. She has broad experience at the trial and appellate levels in federal and state court. Her practice areas include bankruptcy, contract disputes, family law, real property and some criminal.
Prior to entering private practice, Ms. L'Italien was an Assistant Attorney General for the State of Florida, handling criminal appeals and civil litigation matters. She was also an Assistant General Counsel with the Florida Department of Highway Safety and Motor Vehicles drafting appellate briefs and serving as a legal advisor to members of the Florida Highway Patrol. Ms. L'Italien has amassed a number of reported decisions.
Ms. L'Italien earned her B.A., cum laude, from Trinity College in Washington D.C and her J.D. from Vermont Law School. She is admitted to practice in Florida state court as well as the U.S. District Court for the Southern District of Florida, the Bankruptcy Court for the U.S. District Courts for the Southern and Middle Districts of Florida, and the U.S. Court of Appeals, 11th Circuit.
In her spare time, Ms. L'Italien enjoys traveling, running, spending time with her animals including her horse Dancer, an off track thoroughbred rescue, and doing other animal welfare work.